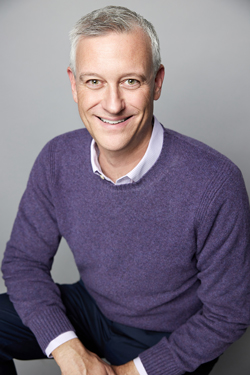 Todd Szwajkowski
President, SwakeGroup at Dream Town Realty
2012–2015 Top Producer, Awarded by the Chicago Association of Realtors
After earning two degrees from Iowa's Cornell College in 1991, Todd Szwajkowski moved back home to Chicago and began a career in Marketing. He immediately made his home on the north side and has always taken great pride in being a son of this great city. Over the next thirteen years, Todd worked in marketing for a Chicago neighborhood redevelopment organization, an international hardware retailer and global marketing and promotions agency.
In making the transition to real estate, Todd brought a wealth of knowledge in marketing and project management - two skill sets essential to successfully managing real estate transactions. His first year in the industry ended with a commendation from the Chicago Association of Realtors for sales volume. And each subsequent year has established him as a "Top Producer" in the market. In addition to transactional business, Todd has added real estate development to his portfolio. Projects include renovations of both multi-unit properties and single-family homes.
The growth of Todd's business over recent years has been based solely on referrals - a testament to the priority he places on personal attention to his clients. For Todd, it's more than just a sale; truly understanding his clients' needs and maintaining an unwavering attention to detail supports a smooth transactional process and ensures that his clients' goals are exceeded.
This business philosophy serves as the foundation of SwakeGroup - the real estate team Todd established in 2007. He is emphatic that "Walking you home, every step of the way." is not just a tagline - but rather - a mission statement.
When not working, Todd indulges his passion for travel, architecture and being on the water. He is a regular supporter of Habitat for Humanity, the Human Rights Campaign, and The Lincoln Park Community Shelter.
---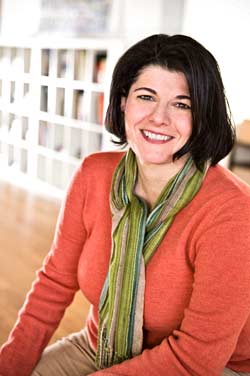 Amie Klujian
Executive Vice President, SwakeGroup at Dream Town Realty
2012–2016 Top Producer, Awarded by the Chicago Association of Realtors
Amie grew up in Chicagoland before moving away to earn a degree with honors in politics from Princeton University, where she also played Division I softball and club rugby. Upon returning home, Amie earned her master's degree in integrated marketing from Northwestern University's Medill School of Journalism.
Previous to becoming a licensed broker, Amie worked at the Chicago Tribune where she managed marketing efforts for the Tribune's $90 million real estate advertising division. This experience cultivated her knowledge of the Chicago market and proved a natural fit for her 2005 entry into the transactional side of the industry.
In the past two years alone, Amie has transacted $25 million in property sales. She wholeheartedly dedicates herself to each and every buyer and seller. Thanks to ongoing referrals from satisfied clients, Amie consistently garners the yearly 'Top Producer' sales award by the Chicago Association of Realtors; a distinct honor earned by only the top 10% of local agents. Amie's sales record highlights that providing resourceful and data-driven insights, creative solutions, and exemplary service yields exceptionally satisfied clients—the true measure of success.
Amie draws inspiration from the city's rich history and diverse/vibrant neighborhoods. Her intimate knowledge of Chicago and the North Side comes from living, working and spending time in variety of neighborhoods including, most notably the Andersonville and Edgewater neighborhoods—where she and her SwakeGroup team have achieved $100+ million in sales. Amie's expert knowledge emcompasses the surrounding neighborhoods as well: Sheridan Park, East Rogers Park, Bowmanville, Lincoln Square, Winnemac Park, Lakeview, Ravenswood, & Lincoln Square among others.
Outside of work, Amie enjoys collecting old Chicago maps. She also owns and produces several large LGBT community events and is a Federal Club Member of Human Rights Campaign. Amie's most important civic commitment is her ongoing dedication as an Executive Board of Director at Girls in the Game—a Chicago nonprofit that provides transformative programming for girls in underserved communities to become confident leaders and excel as 'game-changers.'
---
---
---